1 Comment
Exciting times as we launch our new Camber sofa!
It's without doubt that I have a bit of a thing for curved sofas as you will see over the coming months as our contemporary ranges expand.
For me there's something special about a curved sofa....a good curved sofa exudes style and sophistication, as well as being a more sociable design concept, as you can see better the people you are sitting next to!
The stunning Camber sofa is our take on the many beautiful and sophisticated curved sofas produced in the 1950s.
Its elegant graduated curved backrest, and six perfectly placed legs make the Camber the ideal piece for making a statement in you home.
Available in a huge variety of fabrics that you can request free samples of from our fabric selector, plus there are many, many more to choose from if you are looking for something more specific.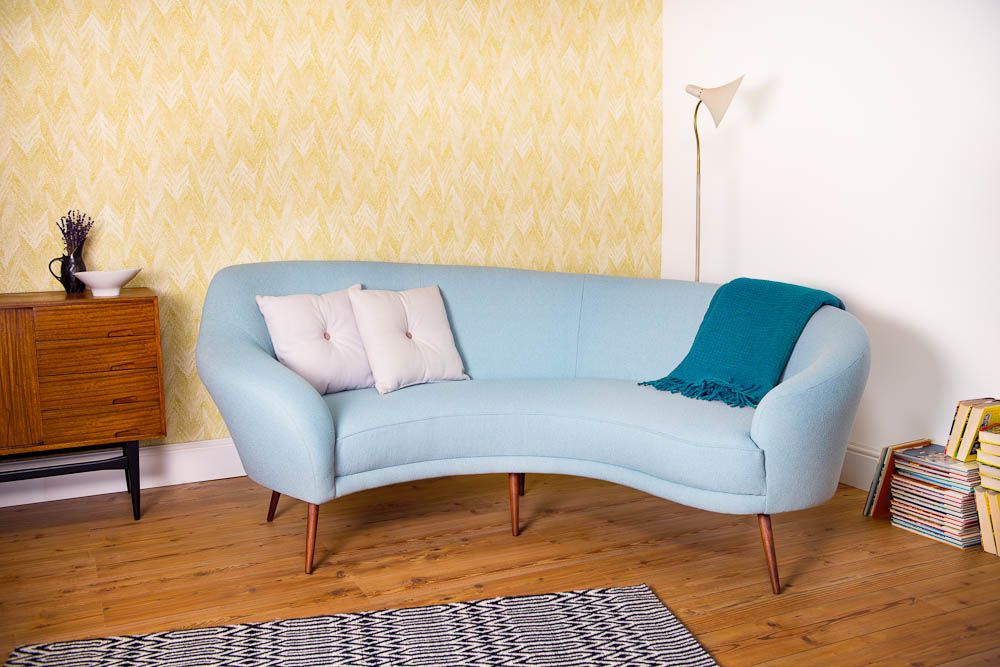 add some of your thoughts?
You must be logged in to post a comment.