1 Comment
We were so thrilled to find to find this piece - a stunning and very rare 1950s/early 1960s sofabed produced by highly esteemed small British manufacturer Toothill.
This is an incredibly beautiful piece of mid century furniture of which you would be hard pushed to find again!
We have sold a fair few of Toothills later 'Wentworth" range sofabeds in past, but this is most certainly the earlier version.
Constructed using a combination of solid Afromosia, Walnut and Copper piping, with a Walnut veneered backrest and tapered Brass legs.
The built in solid Walnut side tables can be pulled out at either end to create either more seating space, or to allow the long base cushion to be utilised for sleeping - its such a great design, and quite frankly looks utterly fanatstic!
I really hope we can find another one again as this was snapped up in a jiffy after we had gently restored and cleaned the framework, and added new upholstery including webbing, foam and of course fabric, which was a cheerful mid century Mustard wool.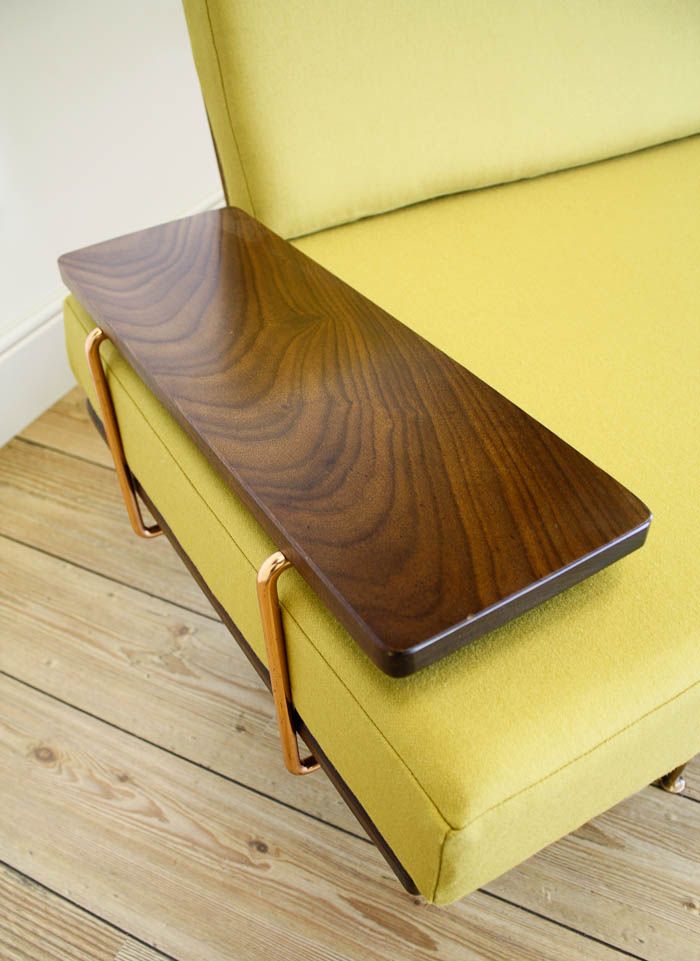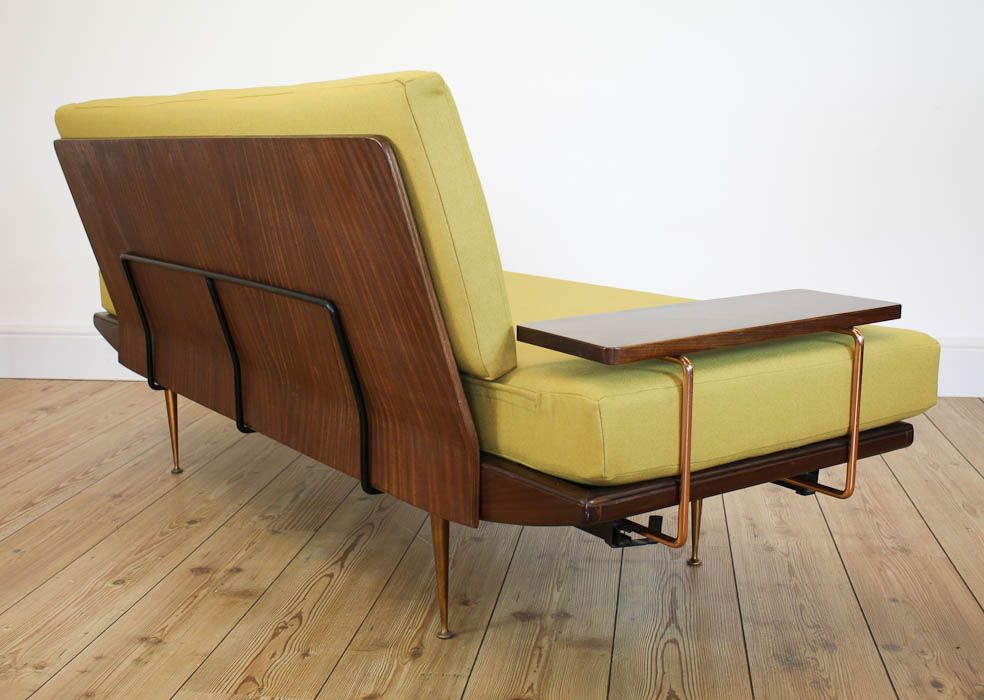 add some of your thoughts?
You must be logged in to post a comment.